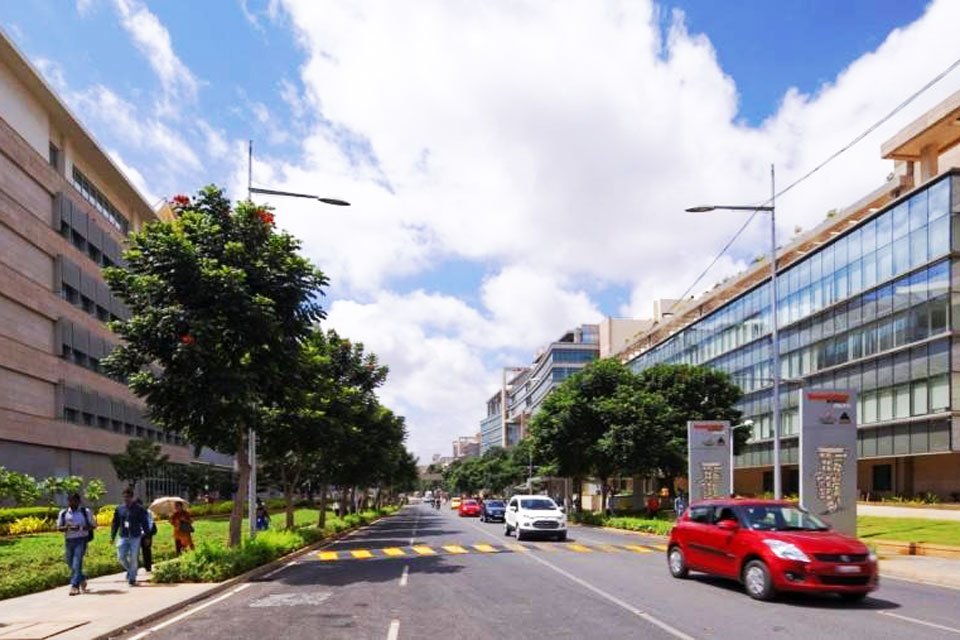 Travelling from Point A ( Home) to Point B ( Office) if you are in Bengaluru, is nothing short of a certified nightmare. And if you are a business traveller flying into Bengaluru for a day's work ( or two) at your office in Manyata Tech Park, it is a compounded nightmare, even for the seasoned traveler on business.
If your morning ride from the airport to your destination is a combination of blaring horns, quietly seething in anger and helplessness looking at the vehicles stuck in front of you as you race against time to make it to work, there is an easy way out. You could say business travel in Bangalore just got easier by staying in Howard Johnson Bengaluru, the best hotel near Manyata Tech Park, if your business travel objective is official commitments at Manyata Tech Park.
Just imagine a working day minus the commute time. No, this isn't a figment of the imagination and can be a reality if you're a business traveler staying in Howard Johnson with dealings in Manyata Tech Park. It's a win-win situation that gives immeasurable relief.
You can go about the daily schedule without having to compromise on your beauty sleep. That rush-hour traffic will do nothing to traumatize your mornings. The distance from our property to the tech park can be covered in a 5 minute drive or in a ten minute walk. Morning breakfast doesn't have to be a mere fill to keep you going, it can be a meal you savor and take delight in. And the properties in-house facilities and amenities also eases the completion of business related tasks.
A healthy, refreshing 10-minute walk to work
The above listed factors contributes to the business traveler transitioning into a state of comfortableness which is a rarity with the traffic scenario. This propels productivity and has him/her perform with a single minded focus unaffected by the worrisome scenario of getting to work. Being so close it is an idyllic way to clock in that morning walk which is more often than not missed.
Make your next work trip to Bengaluru a pleasurable experience with this perfect match. For a change you can also encounter work-travel well rested, well-fed and hassle free. At Howard Johnson Bengaluru, the convenience is backed by comfort and luxury making for an unprecedented experience.