About Howard Johnson by Wyndham Bengaluru Hebbal
Happiness has a new Residence in Bengaluru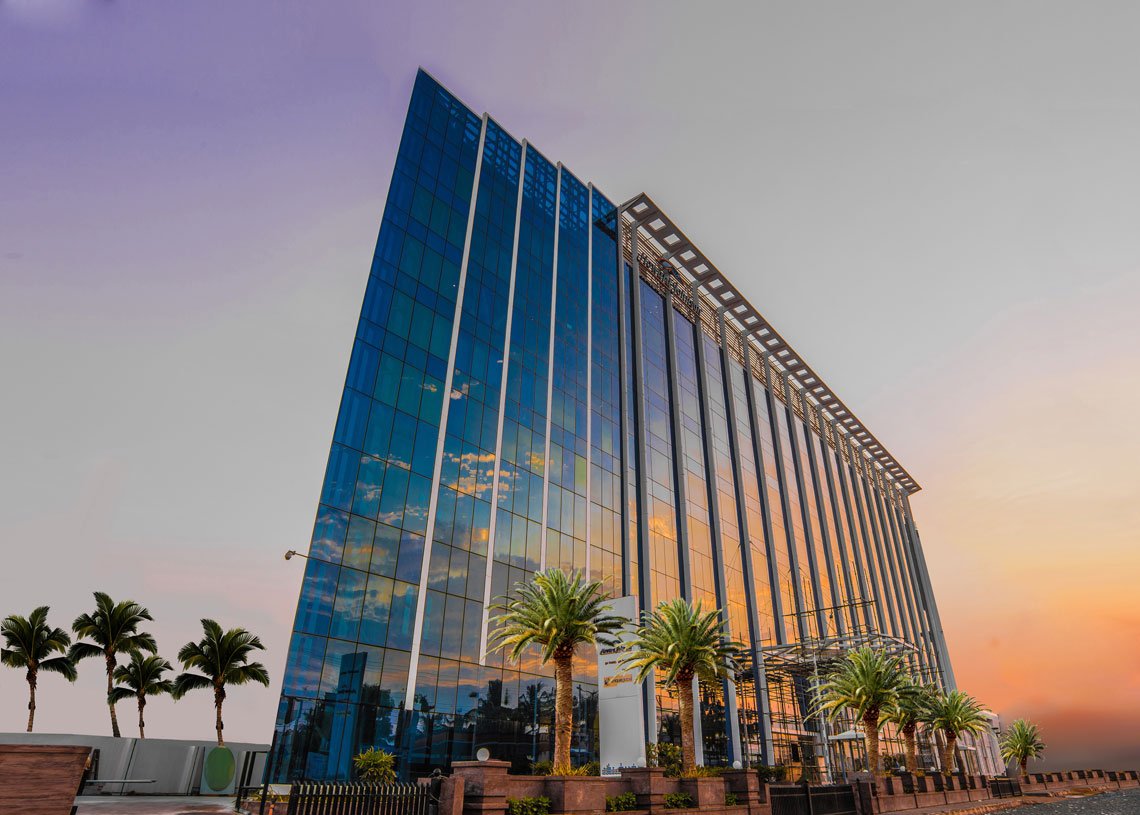 Howard Johnson by Wyndham Bengaluru Hebbal is a part of Wyndham Hotels & Resorts, the largest and most diverse collection of hotel experiences in the world, with over 9,000 hotels and nearly 800,000 rooms in 82 countries.
A champion brand of the everyday traveler, the upscale, mid-market hotel offers the iconic HoJo hospitality with free Wi-Fi connectivity, a well-equipped gymnasium, an executive lounge, some of the city's finest conference & meeting spaces, a spa and sauna, a welcoming, azure outdoor swimming pool as well as the opportunity to earn and redeem points through Wyndham Rewards®, the world's biggest loyalty program.
Howard Johnson by Wyndham Bengaluru Hebbal offers the signature warm, friendly experience that the HoJo brand has been synonymous with, since decades, right here at Hebbal, Bengaluru.
The Best Hotel in Hebbal, near Manyata Embassy Business Park
Howard Johnson by Wyndham Bengaluru Hebbal is just 35 minutes away from the Kempegowda International Airport, and a stroll away from Manyata Embassy Business Park, making it the most preferred & ideal hotel near Manyata Tech Park for the technocrats travelling on business travel to north Bengaluru.
With 117 rooms offering upscale luxury, comfort and amenities through its Deluxe, Premium, Executive Club Rooms & Suites categories, state-of-the-art conference venues, and an international range of amenities & facilities, it's the same warm, friendly HoJo experience we've offered for decades with the addition of perks like free Wi-Fi and more.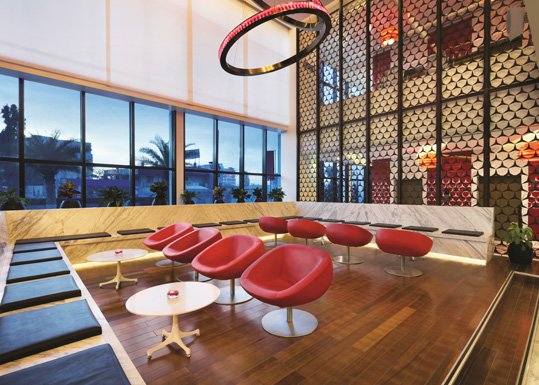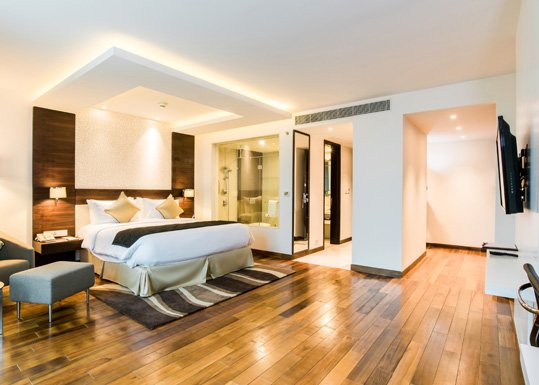 Why Choose HoJo Bengaluru for your Stay
There are many factors that make us the most-preferred hotel in Hebbal, near Manyata Embassy Business Park. Here are the most salient ones that makes Howard Johnson by Wyndham Bengaluru Hebbal stand out from the rest.
The best option, in accessibility and location between the airport and the city centre with world-class facilities
The biggest room-sizes in its class, in Hebbal
Security measures of global standards as you stay with us
The best in-house Spa & Sauna in the area
Complimentary Yoga sessions for our registered guests
Adjacent to the area's biggest mall & shopping district with a multi-screen Cineplex
Free Wi-Fi
Go Happy. Go HoJo.® with the Best Hotel in Hebbal
Built on the memory of road trips, ice cream, and its iconic orange brand lines, each day at Howard Johnson Bengaluru Hebbal is a celebration of the iconic brand's long tradition of friendly service while continuing to look to the future with a bold new hospitality approach, inspired by its classic roots. Howard Johnson by Wyndham Bengaluru Hebbal has been helping guests create memories. Each stay will give you a reason to smile, with free breakfast and Wi-Fi, world-class rooms & amenities, health & wellness options and dining experiences to take care of your every need.
Each Stay gives us a Reason to Smile. Like our Guests.
Fantastic hospitality This hotel have fantastic ambience and very polite staff very clean and there is a person called shefeek house keeping department I have been observing him he keep the rooms and floor very clean and he will be sanitizing every floor great job and great respect to this warrior!

Awesome stay Had an awesome wonderful stay in the hotel.especially the housekeeping staffs were awesome helpful and the room cleanliness was excellent and the food also was good .nice location and the service also was good quick service overall its a wonderful awesome hotel

Best hotel. It was an amazing experience with the hotel. Staffs are really helpful especially house keeping and service. Rooms are nive and clean. Really enjoyed our stay. Sur we wil be back soon.one of the best hotel in bengaluru

LightPacker680534
3/13/2021