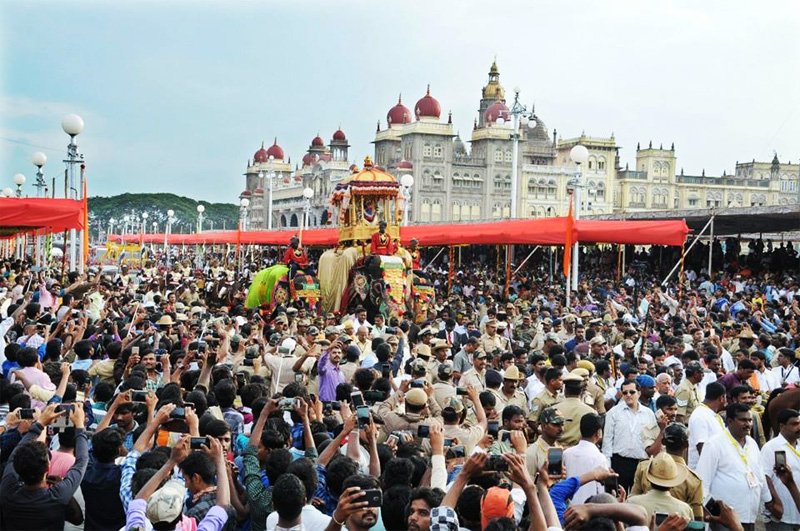 One of the first things that come to mind at the mention of Mysuru is Dasara. The festival is celebrated all over the country, but the splendour and the historical grandeur that mark the festivities in Mysuru give it a special flavour that must be experienced to be believed. Indeed, this remarkable event must feature in the itinerary of every traveller, be they international & international, at least once in their lifetime.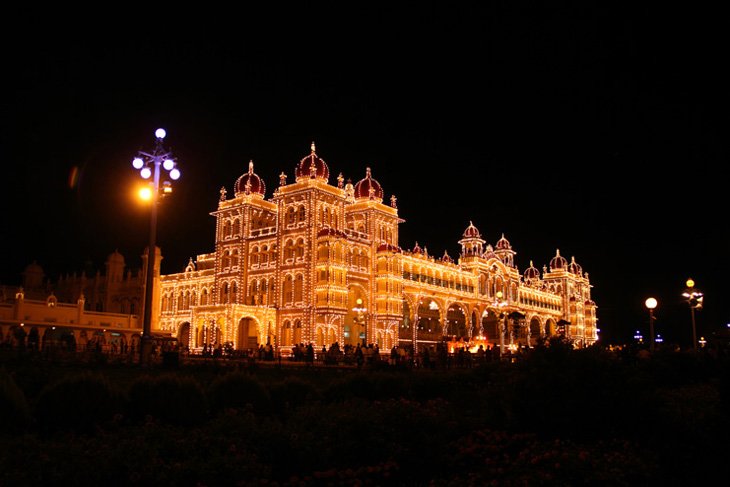 Mysuru has a long tradition of celebrating the Dasara festival, and the elaborate festivities attract a large number of tourists from all over the world. This year, the celebrations start on September 29th and will go on for 10 days, until 8 October 2019, Vijayadasami, when the grand finale will be held at the premises of the Mysuru palace.
On that day, the state's cultural richness is showcased in a majestic procession of tableaux and performers doing a variety of acrobatic feats. Leading them are majestic elephants, the largest of which carries the idol of goddess Chamundeshwari.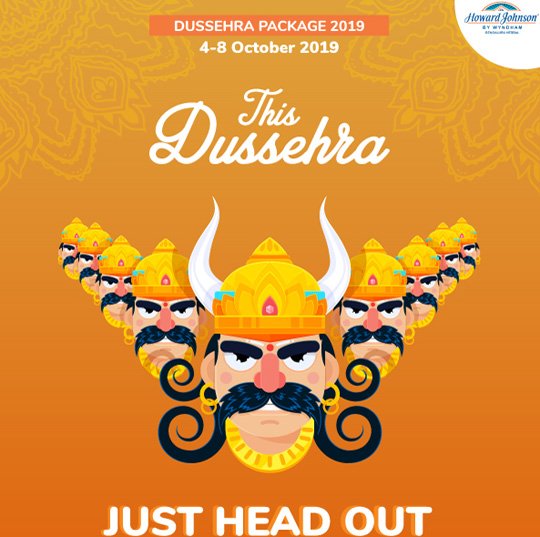 There is also a torchlight parade that takes place that evening at the Bannimantap Parade Grounds. This spectacular display of fireworks at night is a must-see event.
While the festival has religious roots, the festivities have a certain secular ethos. During the 9 nights and 10 days of Dasara,9 forms o Shakti/Devi are worshipped. The 10th day is Vijayadasami. Mysore, or Mahishasur as it was called in the past, traces its mythology to the past when goddess Chamundeshwari of Chamundi Hill killed Mahishasura, the wicked buffalo-headed demon. This event marked the victory of good over evil and is the inspiration for the Dasara festivities.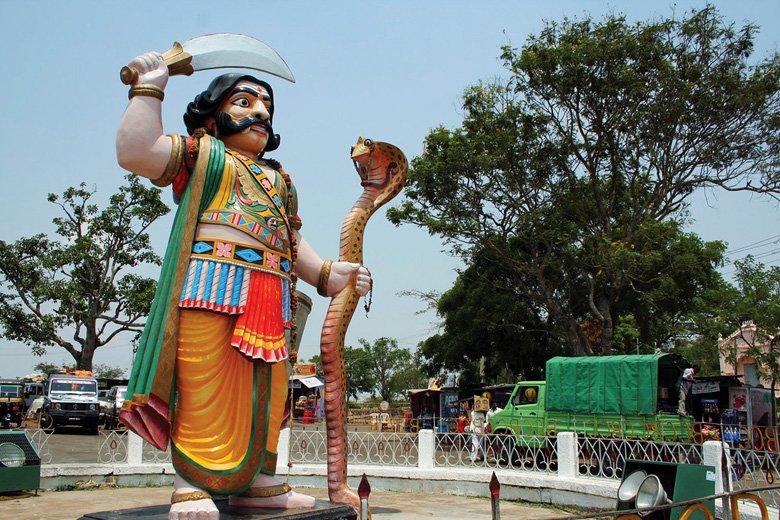 The Mysore Dasara Jamboo Savari Procession 2018