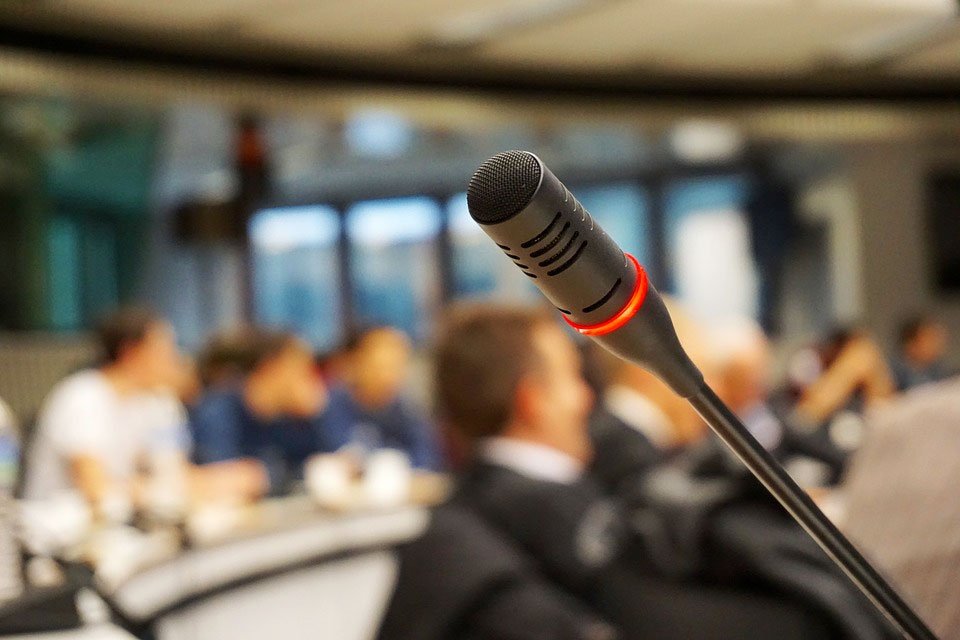 Bengaluru is brimming with possibilities. Being the country's tech-hub it beckons to IT professionals and business travel is a common occurrence in the city. And there's a tech park stationed in many parts of the city and hence it's evolved to form an ecosystem of its own.
The city's Manyata Tech Park can't go unmentioned, it houses a workforce of 150,000 and is an address frequently given by the business traveler arriving into Bengaluru airport. With such a widespread reach, seamless support in the core business activities at Manyata Tech Park are hugely simplified with Howard Johnson Bengaluru situated next to it.
The business traveler can tick mark against every facility he/she is looking to utilize, with the services of our hotel. And here's listing how this property makes conferencing look convenient & effortless with all its amenities.
1. Arlene 1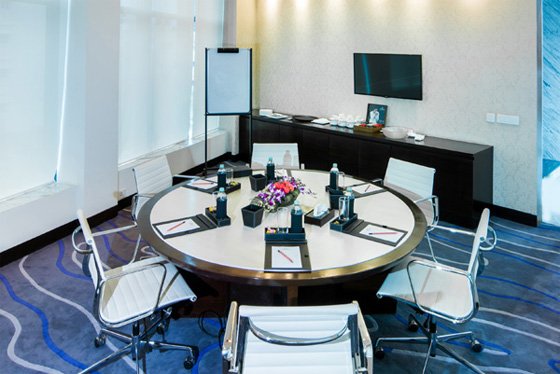 Carry out your business proceedings seamlessly with the niceties that come with Arlene 1, a flexible meeting space of 256 sq ft. And the in-house team will ensure that your business happenings are executed to perfection.
2. Arlene 2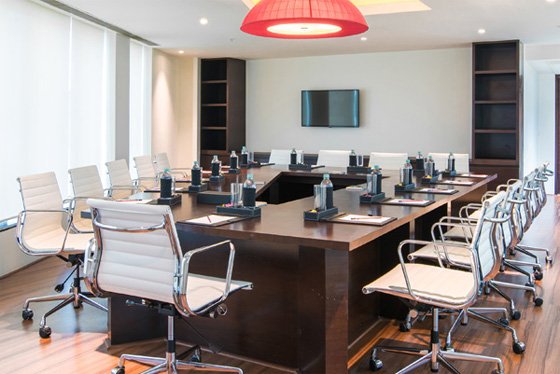 This space is ideal for a close-knit group and can seat a capacity of 10 members at one time. It provides ample room for one to move around, head the meeting and draw out conclusions. And it is endowed with facilities one may need for ease in the flow of the meeting.
3. Dublin I & II, the Banquet Space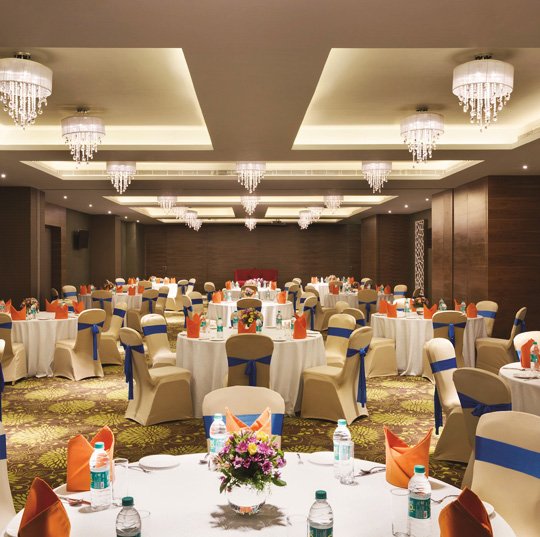 This is Bangalore's most beauteous banquet ballroom and can host a capacity of 300 people at once. The set-up is accentuated by its pillar less open setting. Being 4,750 square feet large, the space's seating can be altered to suit the nature of the occurrence. If it's a conference or a wedding celebration the hall can be decked up accordingly.
4. Cave, the Meeting Room
Howard Johnson being the top choice for a business traveler in Bangalore is equipped with everything he/she may require. It has a fundamental structure in place with Cave, the meeting room. The space is apt for an executive to conduct meetings. Designed to seat 18 the space can be rearranged to serve as a boardroom and can further be broken up into two separate spaces.
While in Bangalore if you are looking to structure meetings in an orderly way, all your needs will be met with Howard Johnson Bangalore. Our infrastructure can cater to gatherings of varied sizes and is multipurpose. Look no further, because you've landed at Bengaluru's best conferencing venue near Manyata Tech Park.