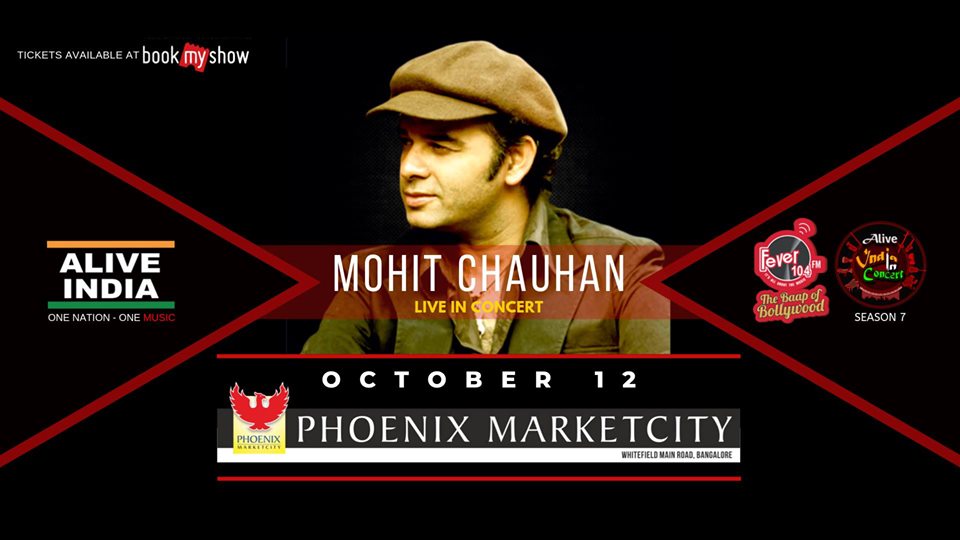 15 August 2012 was the start of a very successful journey in music by Alive India with Pheonix Market City. Since then, it has come a long way to having over 100 music concerts cumulatively at Pheonix Market City Bangalore & Pune.
Alive India is a national initiative with its state chapters that launched India's first-ever independent music platform – AIIC ( Alive India In Concert) – truly 'of the musicians, by the musicians & for the musicians & music lovers', – both on ground with Live concerts & its digital version for the global audience.
Alive India is the country's first co-operative, collaborative, co-creative eco-system where artists stand by each other to take Indian music across all forms to global playlists.
This journey has embraced the beauty of independent music along with emerging artists and celebrated music to bind India together. The mission is to partner with a leading brand to travel to 29 Indian states, to meet undiscovered Indian music talents and to invite India's outstanding singers & musicians – both emerging & established (from each state) & on a single platform.
The aim is to create a self-sustaining alternative, non-film, independent platform to unite India & make provisions for sustainable earning opportunity through fresh music, reviving forgotten folk songs & artists across states in a fresh sound. This will help in promoting India's emerging classical talents true to Alive India's name and vision.
On 12 October 2019, Alive India will once again come forward for its launch of "One Nation, One Music" initiative that stitches India together through music, with Mohit Chauhan in Concert for a stronger, more united India from Bengaluru at Pheonix Market City, Bengaluru.