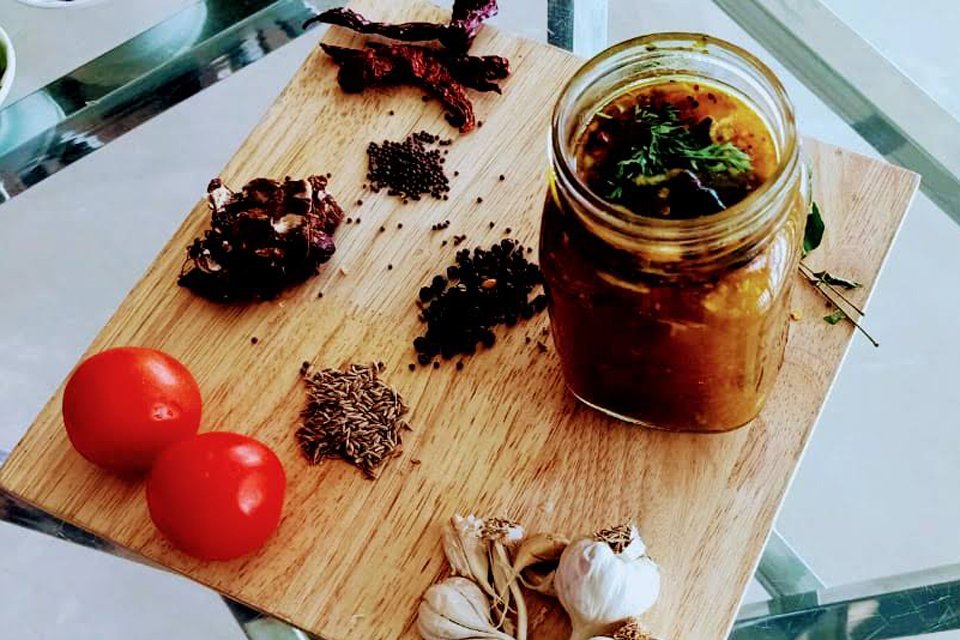 In the wake of the Covid-19 pandemic, those frequent food parcels and restaurant takeaways have completely stopped. Everyone is trying to revitalize their health and boost their immunity with simple home-cooked meals, and it's common to see traditional recipes from grandmas' journals resurfacing. While engaging in dialogue on healthy living and healthy eating, special importance can be placed on the South Indian dish, 'Rasam.'

What is Rasam? Rasam literally means 'juice'. A South Indian speciality, it is thin, hugely flavourful, tangy & spicy with a thin soup-like appearance. Usually served with rice, or as a savory soup/drink in itself, its zesty flavor comes from the tamarind pulp and tomatoes that go into its preparation. Its seasoning of spices makes it all the more tasteful. Served with steaming hot rice, and a vegetable side dish, it is a staple meal among South Indians.

People of the older generation weren't wrong in serving Rasam for a common cold or flu. Gently basking in the steam wafts and sipping on warm Rasam offers immense comfort. Each of its ingredients have health benefits of its own. The tamarind pulp infused in it works as anti-oxidant and offers relief in times of constipation or digestion issues. The black pepper that gives the ' Rasam' its spicy flavor also has several health benefits. The coriander leaves that are used as a garnish in the Rasam improves digestion.
Prepare Tomato Rasam, the Easy Way
Ingredients
| | |
| --- | --- |
| Tomatoes | 2 Nos |
| Red Chilies | 2 Nos |
| Chopped Coriander | 1 teaspoon |
| Black Peppercorns | 4-5 Nos |
| Cumin (Jeera) | 1/4 teaspoon |
| Mustard seeds | 1/2 teaspoon |
| | Tamarind Pulp |
Tomato Rasam – Method of Preparation
Leave Tamarind to soak in ½ a cup of warm water for approximately 20-30 minutes.
Squeeze out the pulp from the soaked tamarind.
Grind a mixture of pepper corns and cumin seeds.
Heat oil in a pan and add mustard seeds to it once heated.
Add 2 red chilies to this.
Add chopped tomatoes and sauté it until they soften.
Once that's done, add the finely ground mixture and tamarind pulp.
Season it with salt, add some water and leave it to boil.
Once it reaches the desired consistency, garnish it with coriander and serve it with steaming hot rice.

With the current threat of CoronaVirus, boosting your immunity is of prime importance. 'Rasam' apart from being a 'comfort food' and 'soul food', is most importantly an immunity boosting food. Include more such wellness foods in your daily meals.