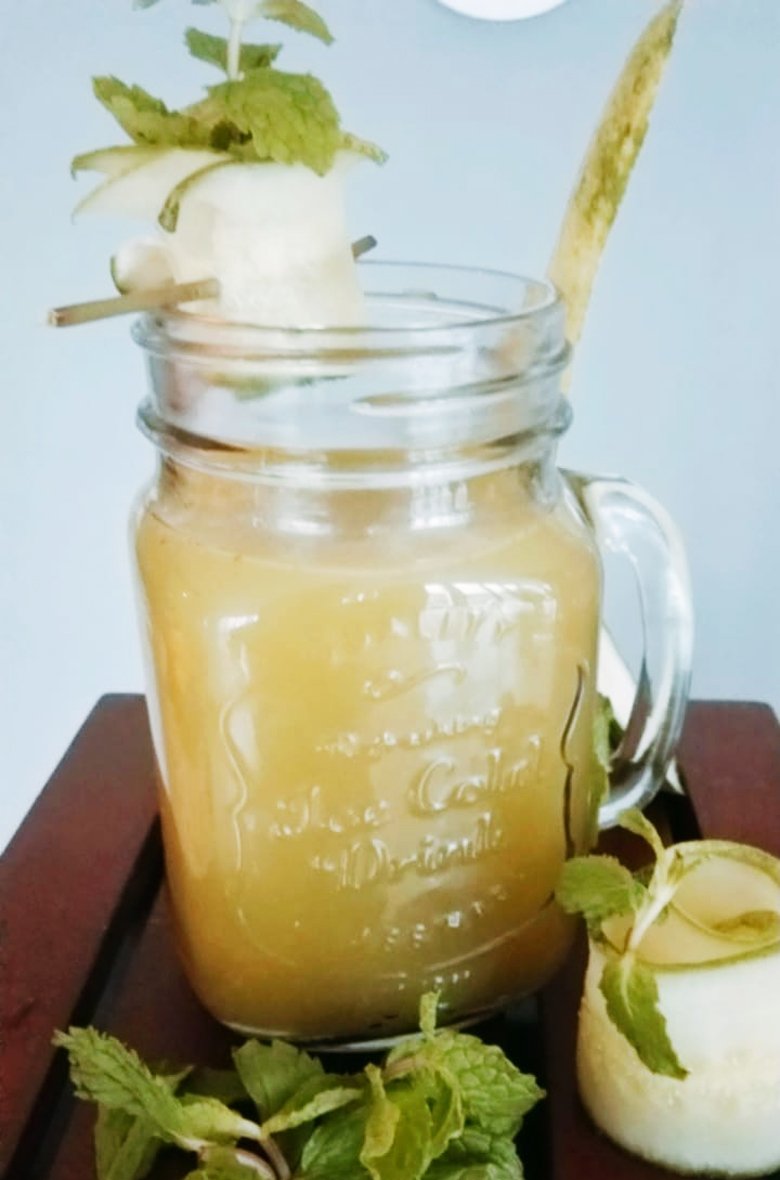 With Corona Virus inflicting man, what are you doing to protect yourself? When this is going to end, one cannot say. But having a strong immunity system sure helps in fighting against the virus. That's where the immunity-boosting drinks and foods come in. The traditional foods and ingredients, which lost their importance in our fast-paced lives are making a comeback.
There is a whole new list of additions to the category of wellness foods and drinks. One immunity-boosting drink that you can include in your diet is the Menthe D' Cooler. With cucumber as its key ingredient, this hydrating concoction is infused with the essence of Vitamin C that comes from lime, flavored with mint leaves it aids in digestion, and sweetened with honey it keeps that cholesterol level in check. It wouldn't be wrong to call this drink a glassful of goodness.
Prepare Menthe' D Cooler the easy way
Ingredients
| | |
| --- | --- |
| Cucumber Juice | 120 ml |
| Fresh Mint leaves | 2-4 sprigs |
| Fresh Lime Juice | 30 ml |
| Honey | 2 teaspoons |
| Black Salt | As per taste |
| Mineral Water | 100 ml. |
Method of Preparation
Cut a cucumber into dice-shaped pieces.
Toss in a couple of sprigs of mint leaves.
Sprinkle lime juice in it.
Add a dab of honey.
Grind all this in a mixer, and serve in a glass.
Temper with black salt, and sip on it.
A weak immunity system results from malnutrition. And to counter this one's diet must be rich in proteins and vitamins. One way to ensure that is the consumption of immunity-boosting drinks. They are easy to prepare and also helps in keeping the body hydrated. It's an excellent way to up the nutrient quotient in an individual's body. Your everyday kitchen ingredients are packed in with innumerable health benefits. In the face of the current situation, the least that we can do for ourselves and our families is consuming foods and drinks that boost our immunity and strengthen us. Wouldn't you agree?