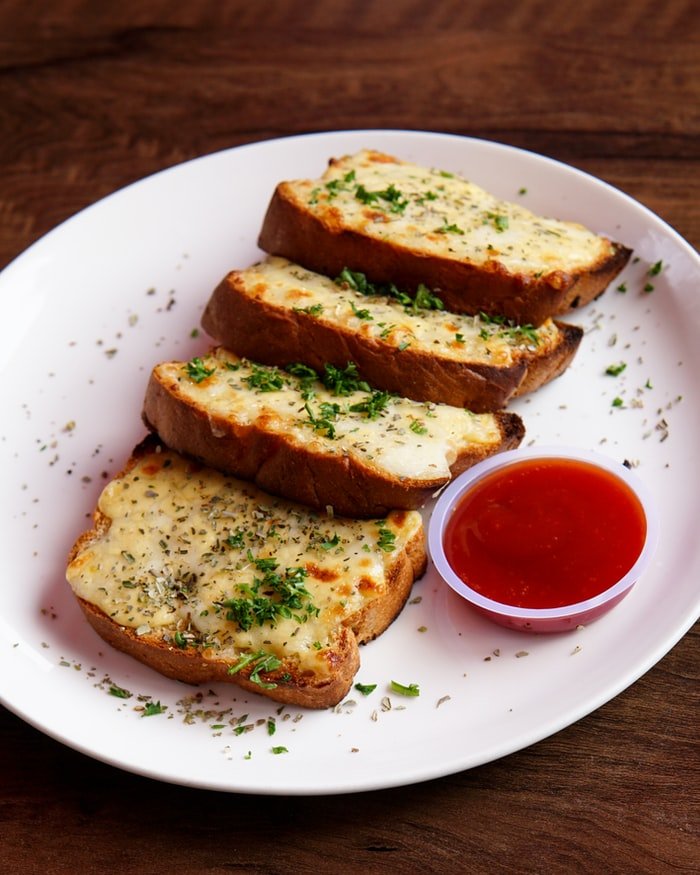 Which are your all-time favorite evening snacks? Is chilli cheese toast one item on the list? A generous dollop of cheese lacquered on bread and seasoned with spices leaves a lingering flavor in one's mouth. Wouldn't you want to munch on it with your evening tea or coffee? It is an idyllic accompaniment that can be prepared in a few simple steps. Hojo's kitchen shares yet another recipe to make your evenings unforgettable.
Prepare Chilli Cheese Toast, the easy way
Ingredients
| | |
| --- | --- |
| Cheddar Cheese | 150 grams |
| Mozzarella Cheese | |
| Green chilies | 3 chopped |
| Garlic | 5 cloves |
| Coriander leaves | a handful chopped |
| Baking Powder | 1/2 teaspoon |
| Slices of bread | 5 slices |
| Black or green olives | 4-5 pieces |
Chilli Cheese Toast- Method of Preparation
Grate the cheese.
Add finely chopped green chilies, chopped garlic, baking powder, chili flakes, chopped olives, and coriander to the cheese.
Mix it all up and make it a fine paste.
Preheat in the oven at 20-degree centigrade
Evenly spread out this mixture on the bread.
Place the bread in a baking tray and put it inside the oven for 2-3 minutes.
Cut, serve, and eat.
Surprising your family members with a chilli cheese toast in the evening is sure to cheer them up.