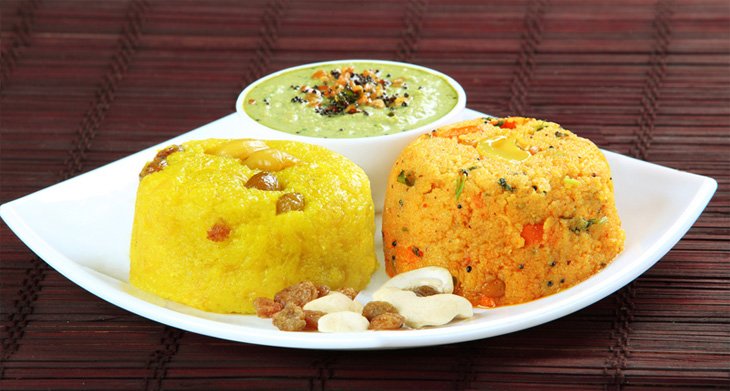 Bengaluru, brimming with its cosmopolitan culture has a lot to boast about. Apart from being the country's most densely trafficked city, it is the IT Capital, the 'Pub Capital' and the 'Garden City' – all in the same breath, and even R.K Narayan's Malgudi Days and Thomas Friedman's, 'The World is Flat' was inspired from this city. Besides its literary contributions, the city has made its presence known in the culinary world as well. When one thinks of South Indian food, it is impossible not to think of MTR. This food chain was founded in this city. That's not all 'Rava Idli' an item listed in every South Indian restaurant was first prepared in Bengaluru. This city's thriving present and glorious past gives tourists many reasons to visit it. But what one may be unaware of is what to eat while in Bengaluru.
Here are 5 Karnataka delicacies, so intrinsic to the gastronomy DNA of the Silicon capital that we delightfully recommend every visitor to the city should try :
1. Ghee Dosa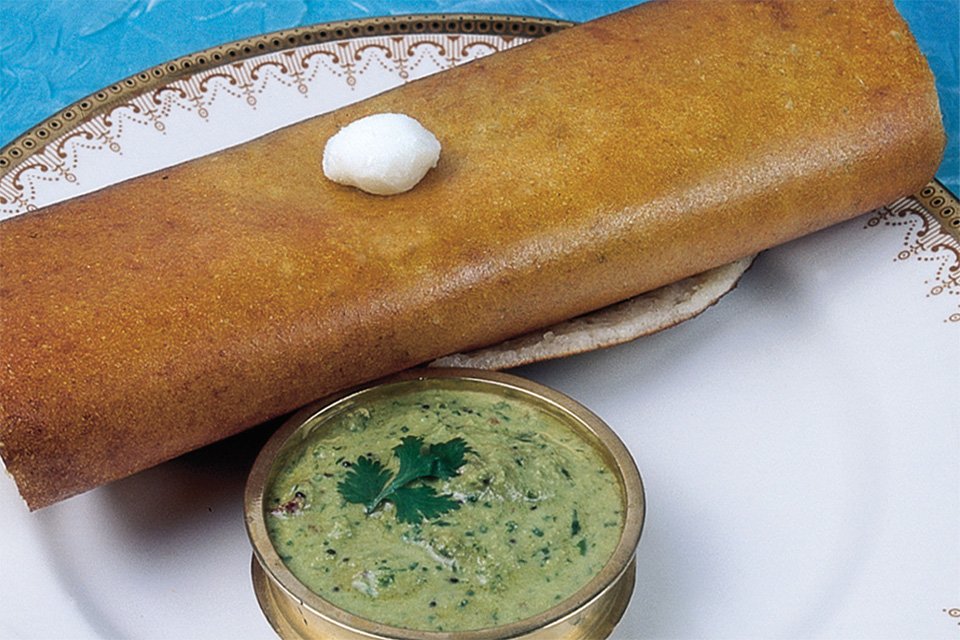 Most tourists visiting Bengaluru, have their Instagram stories depict a Ghee Dosa as their bucket-list culinary adventure. Having the rice & urud dal batter shaped and simmered perfectly to give off just the right shade of gold is nothing short of artwork. On breaking it, you find it is the perfect combination of crispiness and softness – softer than silk and more textured than anything crisp you have ever set your teeth upon. It is lacquered with ghee and has a dollop of butter that's left to melt on one corner fold of the crepe'. And it is served with an accompaniment of chutney and sambar. Contentment comes in a crepe' !
2. Gobi Manchurian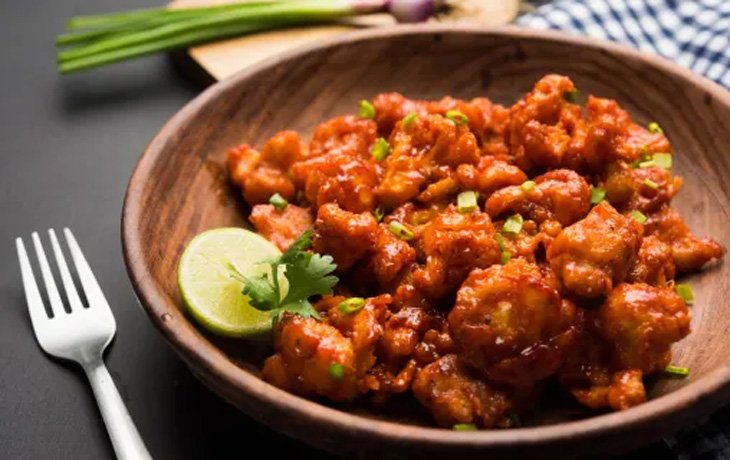 A snack that's frequently consumed by the city's college-goers generally and the urban populace mostly, is 'Gobi Manchurian.' Cauliflower, dipped in batter, tossed in oil, seasoned with soya sauce and spices it is crisp on the out and soft within. Be sure to try this in between exploring the city, it is an idyllic evening snack to bite into while enjoying Bangalore's chill.
3. Kesari Bhath & Khara Bhath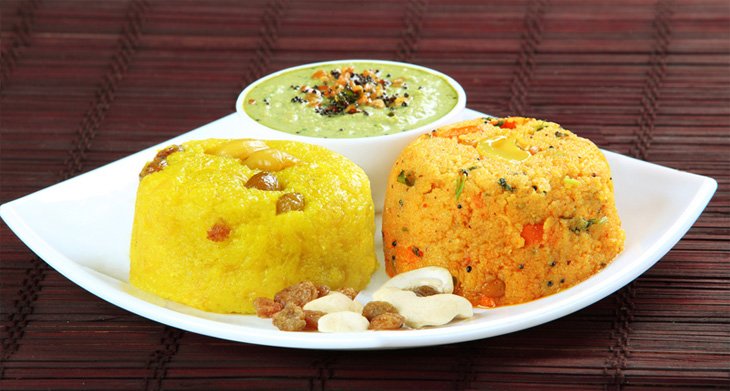 Sweet-tooth or is the spicy savouries? What do you prefer? Bangalore caters to both the tastes with 'Kesari Bhath and Khara Bhath, together known as a palte of 'Chow-Chow Bhath.' Boiled semolina goes into the preparation of both. Kesari Bhath being the sweeter of the two comprises of sugar, ghee and nuts. And Khara Bhath gets its spicy flavour by combining vegetables with spices.
4. Idli and Vada
A breakfast every Bangalorean must have grown up eating, is the iconic Idli and Vada. Idli ( steamed rice cakes), made of rice -urud dal batter mixture give it that melt-in-your-mouth fluffy & light texture. Complementing it is the Vada ( a desi version of the 'doughnut' made of urud dal batter) is a deep-fried delicacy which gives you the exact amount of crunch to reach the soft layer within. Balancing carbohydrates and protein elements in a complete meal portion, the combination is an option that can be found in almost every nook and cranny in Bengaluru. From college canteens to innumerable food chains, this item is easily found and thoroughly enjoyed.

5. Filter Kaapi and Bhaji
Bengaluru evenings are accompanied with a chill and it can be best enjoyed with a cup of filter Kaapi and Bhaji. Mostly served in steel glasses milk is added to a concoction of coffee powder and warm water which contributes to its frothiness. This, when accompanied with deep-fried vegetable Bhajis ( vegetable fritters) is a sure-shot recipe for a perfect evening in Bengaluru .
Bengaluru with its uncountable restaurants give tourists an unrivalled gourmet experience. If you are looking to experience gastronomy delight like no other, Nest at Howard Johnson by Wyndham Bengaluru for delectable delicacies.