CLOSED | New Year Brunch – Join us for the Gang-Over Hangover Brunch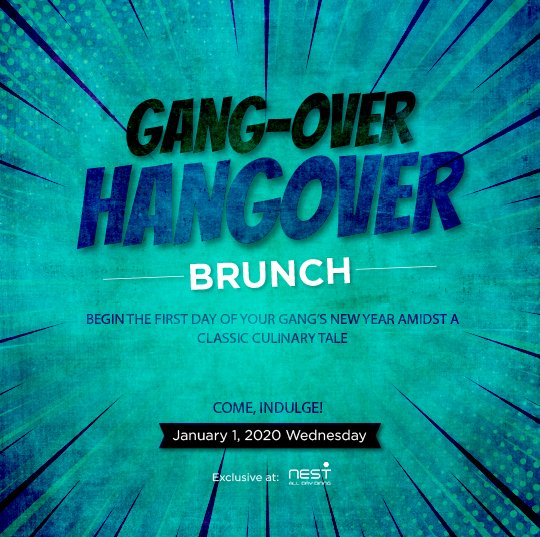 Want to Book a Table or Just Inquire on more HoJo Offers ? Sure!
A New Year Brunch you will truly cherish with your Hungover Gang
If the New Year Eve has been traditionally about painting the city red, and feeling black & blue for the New Year morning, here is a New year Resolution that you will love. Truly. You could choose PEACE IN over PARTY OUT this New Year Eve 2020 – an exclusive and unique peaceful New Year Eve Dinner at Howard Johnson Bengaluru. If you have already made plans, we have the New year Brunch that will cast away all the "bad spirits" from the New Year Eve past, and bring you fresh and rejuvenated for the 2020.
A Coconut-infused Tonic (On the House) to banish your "Bad Spirits"
Start with our coconut-infused health beverage (on the house) that will sort out all your hangover worries.
Begin the first day of your gang's New Year amidst classic culinary delights.
The "New Year Gang-Over Hangover Brunch" is from 11.30 am onwards at Nest – All Day Dining at Howard Johnson by Wyndham Bengaluru Hebbal.
Come, indulge !