CLOSED | Drool over Diversity – The Republic Feast at Nest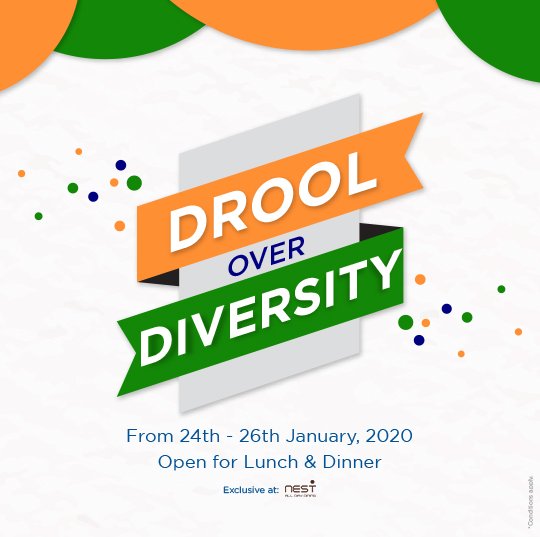 Want to Book a Table or Just Inquire on more HoJo Offers ? Sure!
The Drool Over Diversity Buffet – Truly Traditional, Truly Lip-Smacking
West or South, North or the East, there is nothing like food that binds this Republic together, which needs to be celebrated. At Howard Johnson Bengaluru, it is exactly what we are doing, from 24-26 January 2020.
We are taking you a little more closer to the fabulous culinary heritage of this great republic. This Republic Day weekend, come and indulge yourself in this extended buffet in honor of the Republic Day, amidst truly traditional, lip-smacking relishes from across India.
When : 24-26 January 2020 (Serving Lunch & Dinner)
Where : At Nest, Howard Johnson Bengaluru Hebbal