CLOSED | Coffee Offer – Ask for the Day's Special at Verve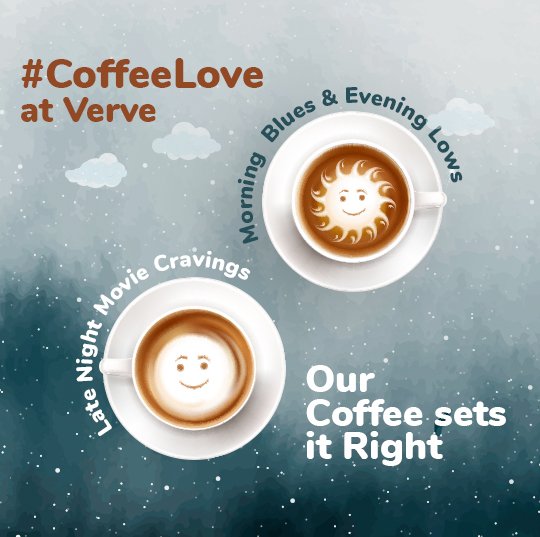 Want to Book a Table or Just Inquire on more HoJo Offers ? Sure!
A Delightful Reason for More Coffee& Conversations
The Verve Coffee Lounge at Howard Johnson by Bengaluru Hebbal ⭐ is open 24/7 . The perfect place in Hebbal for delicious coffee, awesome cookies & short-eats, and freshly brewed conversations for any time of the day. Ask for the day special rates, especially for your late night movie cravings, morning blues and evening lows.
Trust us, our Coffee is known to set it right, always 😋