CLOSED | 50% Off on dining at Nest on International Chefs Day, 19-20 October 2019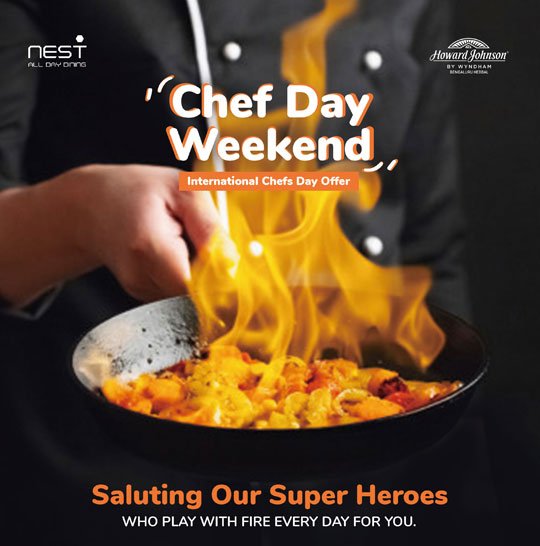 It's the Chef Day Weekend and you want to know what's Cooking ?
October 20, 2019 is International Chefs Day, but we have started our celebrations a day in advance.
From our Chefs to you, enjoy a 50% Off on all Dining at Nest Restaurant, Howard Johnson Bengaluru from 19-20 Oct 2019.
On International Chefs Day, we celebrate our Band of Super Chefs who keep doing their magic that goes straight to your hearts as you dine with us.
Join us !